Who was Antoni Gaudi?
An architect and designer, Antoni Gaudi brought Catalan architecture to fame. 
Not only did he design the architecture, but also the elements to fill the space. 
Gaudi worked with forged iron, ceramics, mosaics, and stain glass windows. These elements were all incorporated into the curves of the structure, to make sure it was all organic.  
Childhood
Antoni Gaudi was born in Catalan, Spain in 1852 (although some historians would claim he was born in Riudoms). 
His family was comprised of coppersmiths, as both, his father and grandfather mastered the trade. 
Early Inspiration
He spent a lot of his childhood working with his father and grandfather. During this time, he understood how to design space, metamorphosing into his aptitude for 3D creation. 
A lot of his inspiration came from nature, which he often referred to as his 'mistress'. 
Regional and Global inspiration
The Catalan mountains were a muse for his work. As were religious motifs and Catalan nationalism. 
His inspiration wasn't only based around Catalonia, he used elements from Islamic and Asian architecture. 
Adult Life
He attended architecture school in Barcelona, but Gaudi barely graduated.  
There is a famous quote said by one of his professor's 'I do not know if we have awarded this degree to a madman or to a genius; only time will tell'. 
3D models
Whilst designing his work, he preferred creating 3D models, to drawings.  
The world has evolved, and we are living in the digital age. 
Physical 3D models can now be created using printers.  
Digital era
Being in a digital age means everything can be seen on a computer screen and easily shared to make the collaborating process a lot quicker. This speeds up design development and communicating ideas between architects, technicians, designers, and clients. We can see real-life objects in augmented realities. 
Powers creates digital 3D models of existing buildings (digital 3D Scans), which are sent to architects, to aid them in their work. 3D models can be manipulated, to allow the architects (designers or construction professionals) to create new designs for redevelopment. 
Topographic surveys
Our topographic surveys, underground utilities and drainage surveys are all used as base plans for our client's pre-design phase, allowing them to work out how they want to level the ground in preparation for the new build, where current services are and where new services can go. Altogether this increases site intelligence and information for all stakeholders, whilst decreasing delays further into the construction phase.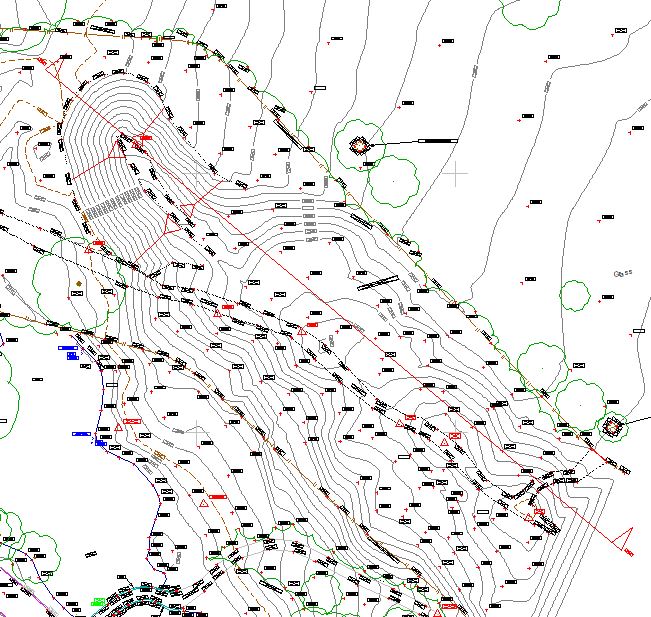 His legacy
Antoni Gaudi is more commonly known for the Church of the Sagrada Familia in Barcelona. 
Other projects include: 
Bellesguard Tower – Barcelona

 
Park Güell

–

Barcelona

 

Restoration work of Mallorca Cathedral

–

Palma

 

 

Casa Batlló

–

Barcelona

 
Church of the Sagrada Familia
Probably his most well-known architectural work. 
The original architect proposed for this job was Francisco de Paula del Villar, who wanted to use Neo-Gothic elements to create the church. 
A dispute over the cost of materials led Antoni Gaudi to be appointed to the project instead. 
In 1914, Gaudi began working exclusively on the church.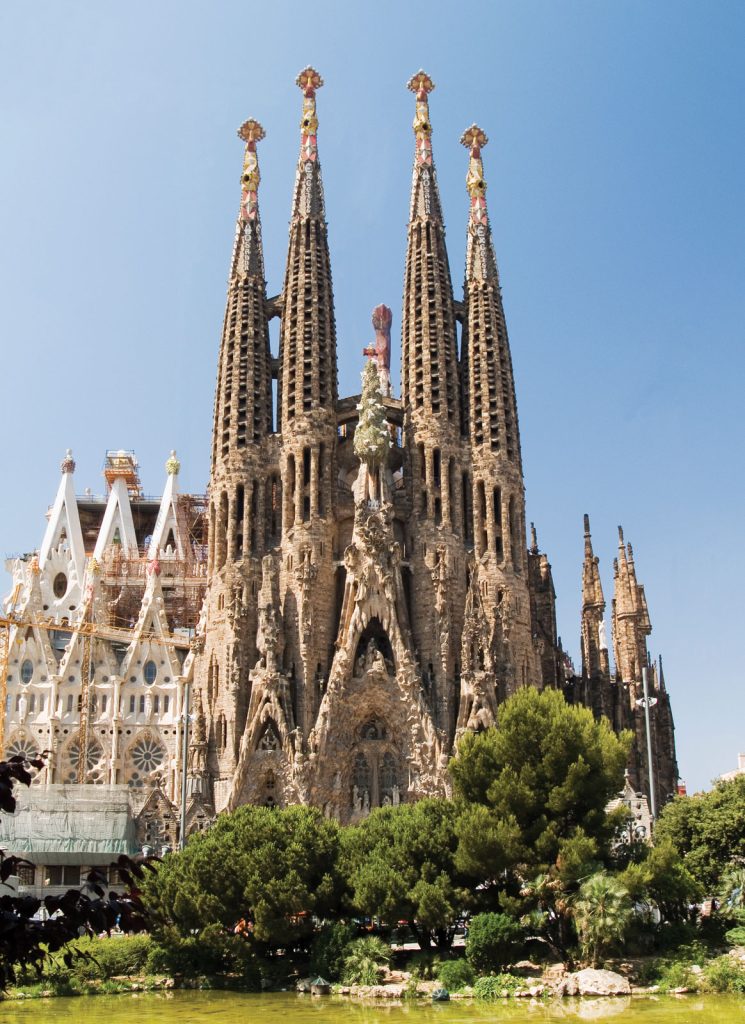 Death
Sadly, his genius came to an end in 1926, when he was knocked down by a tram and killed. 
This meant one of his most iconic buildings remained unfinished. 
Would you be willing to take on the project of completing one of the most iconic landmarks in the world? 
Destruction of work
During the Spanish Civil War in 1936, the church was vandalised. 
Drawings, plans, and photographs were burnt, and the models were damaged. With plans reconstructed, after years of hard work, the project was able to be carried out. 
Work carries on
In November 2021, the star of the Virgin Mary was put into place, completing the second-tallest tower. 
This was a historic moment and now enhances the Barcelona skyline. 
Completion
The Church of the Sagrada Familia is still vastly incomplete. There is news of completion in 2026, on the 100th anniversary of Gaudi's death. 
Inspiration to others
He has inspired many artists, architects, and individuals. While his work can be mimicked, it will be different, there is no other brilliant mind as his. 
Gaudi and Surrealism
It can be seen, there is a distinct appearance to Gaudi's work. 
You can understand how artists such as Salvador Dali were inspired by his architectural designs. 
The surreal contours of the buildings, compared to the natural backgrounds highlight the juxtaposition (much like other surrealism architecture and art).  
Antoni Gaudi an inspirational architect
His concepts are unique. 
His work can't be reproduced. 
He has left behind a heritage, for everyone to appreciate. 
What do you think, was he a madman or genius? 
Powers is part of the journey; we help those to create their vision.
Why not find out what services we can offer you or contact us, to help on your journey.