The top architecture in Manchester
Our list of the best architecture in Manchester comprises of:
Beetham Tower
Manchester Town Hall
The Oglesby Centre at Hallé St. Peter's
Imperial War Museum
Manchester Cathedral
These buildings are famous in Manchester.
Beetham Tower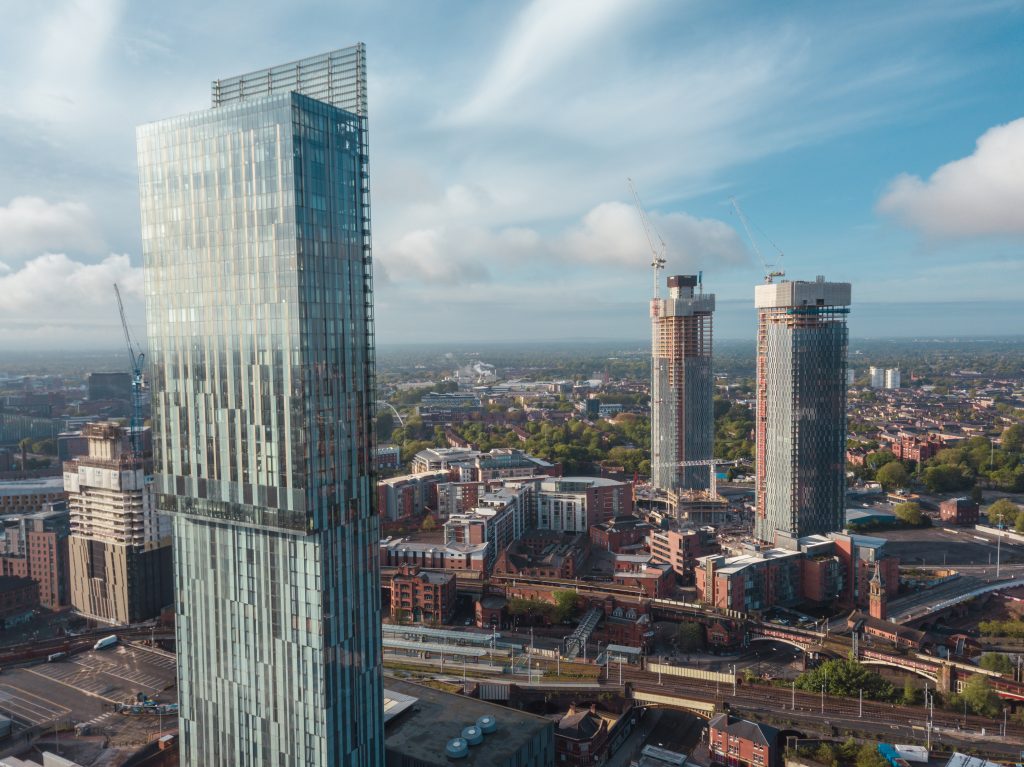 The 47-storey skyscraper is one of the first buildings seen when travelling into Manchester. It's the second tallest building outside of London. The building is home to Hilton Hotel, Cloud 23 Bar, 219 luxury apartments and 16 penthouses. The architect behind this icon structure is Ian Simpson of SimpsonHaugh, Simpson lives in the top floor penthouse in the Beetham Tower.
Manchester Town Hall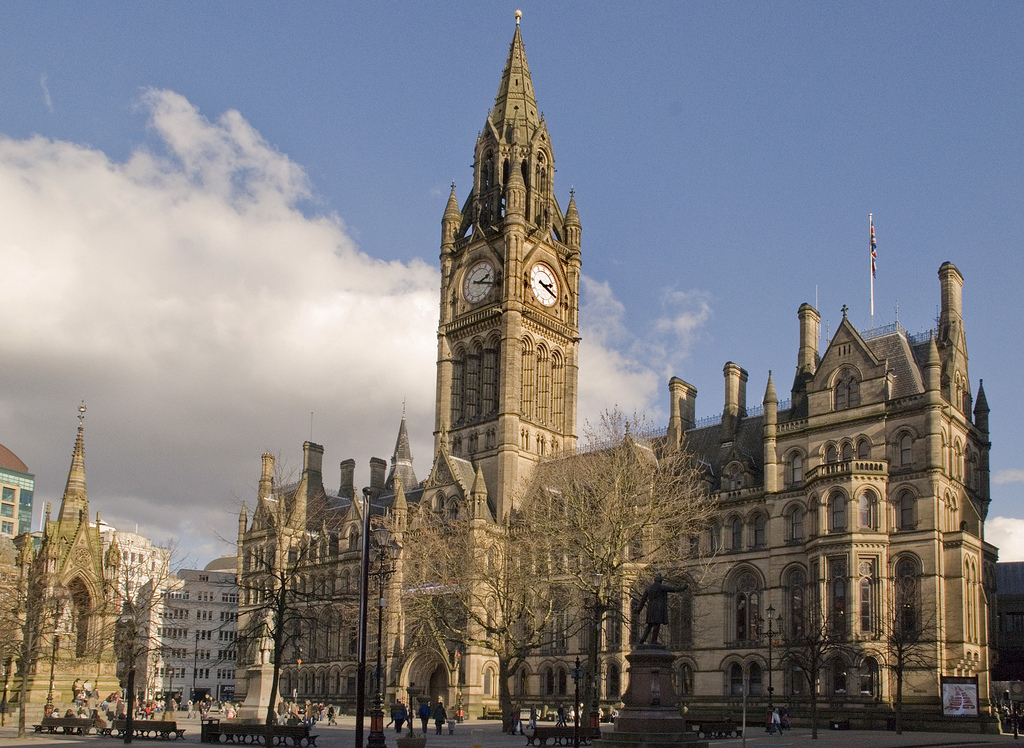 The Town Hall was built in 1877, the Grade I listed building is considered one of the best examples of Victorian Neo-Gothic architecture in the UK. Home to Manchester City Council, it's also the backdrop for famous TV series and films, plus home to Manchester's famous Christmas Markets. The Town Hall was designed by architect Alfred Waterhouse, also known for designing the Natural History Museum in London.
The Oglesby Centre at Hallé St. Peter's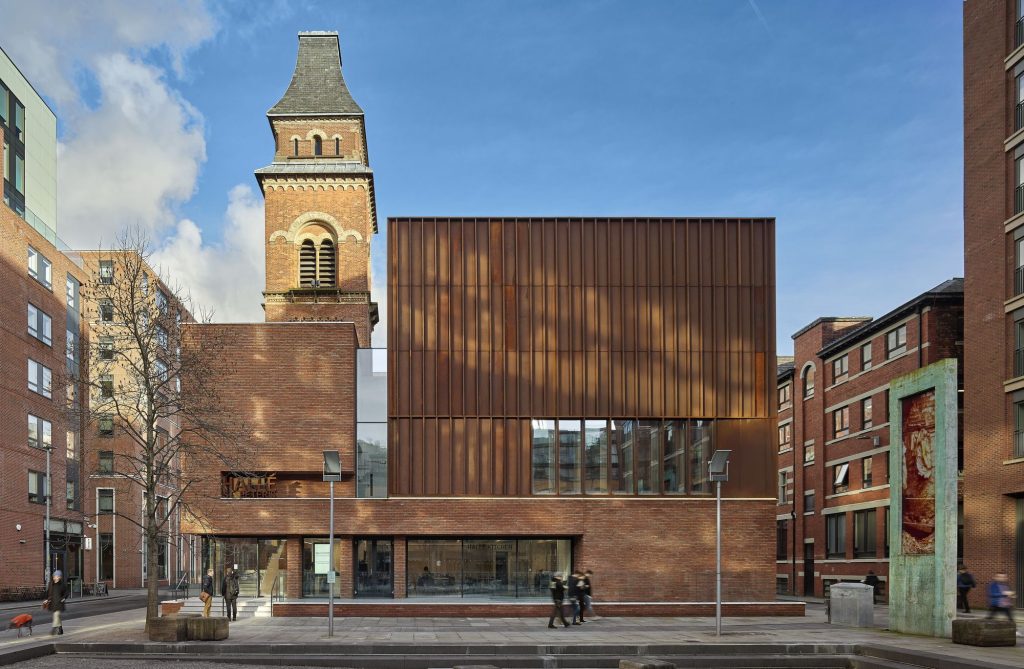 Winner of the 2021 RIBA National and North West Awards, The Oglesby Centre is an extension of St Peter's, which is a Grade II listed church. It is home to rehearsal space for the Hallé Orchestra. The redevelopment has restored the building to its former glory. The original church was built in 1859 by Isaac Holden (founder of Manchester Society of Architects). The church was left abandoned from the early 1990s until the Hallé orchestra acquired it. It is now a thriving rehearsal space, flowing with natural light and an excellent view of St Peter's Church bell tower.
Imperial War Museum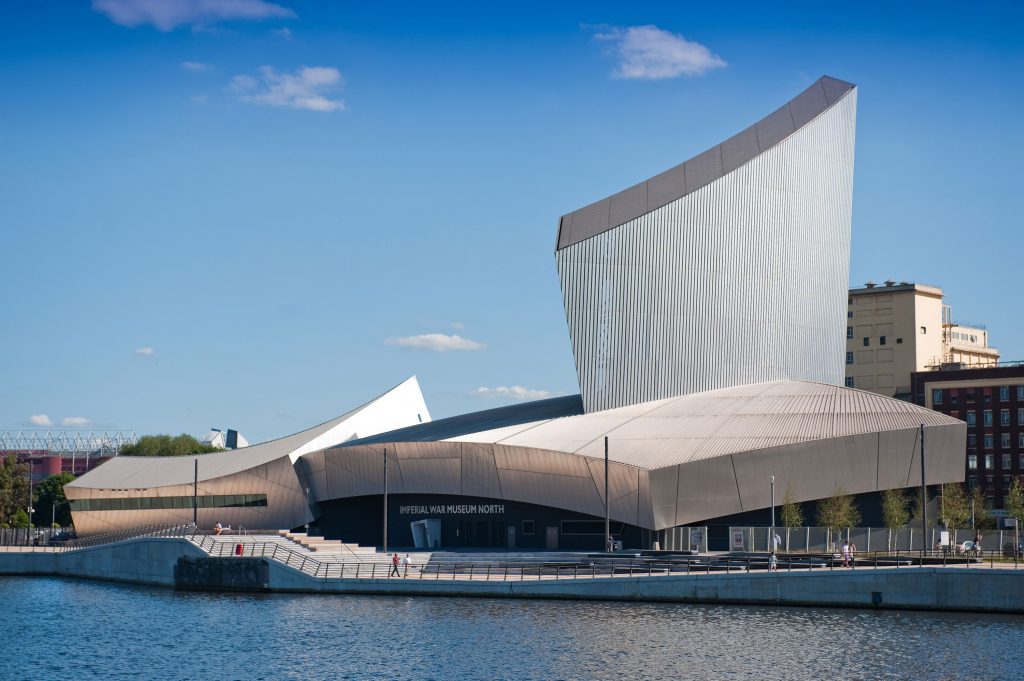 In 2002 The Imperial War Museum was built. Designed by architect, Daniel Libeskind, also known for designing Berlin's Jewish Museum and the Ground Zero site in Manhattan, New York. The location originally housed factories that made munitions, tanks and engines in both world wars, so choosing the museums location was carefully considered and picked for its wartime history. Libeskind designed the building to resemble a shattered globe, to represent the symbolic damage caused by the wars. The shattered globe is a running theme throughout the whole museum.
Manchester Cathedral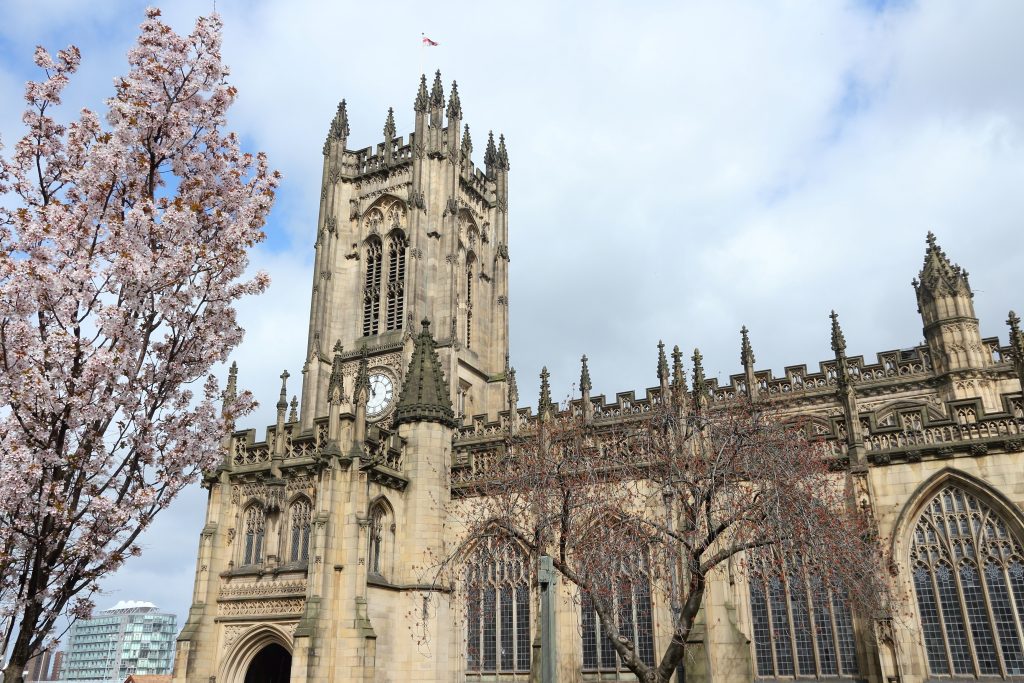 A Grade I listed building on Victoria Street, was once home to a Saxon church. The cathedral has a gothic aesthetic, in more recent years it has been remodelled in a Victorian style. Manchester Cathedral is one of fifteen Grade I listed buildings in Manchester.
Powers has a history with Manchester, as we've completed many topographical surveys, underground utility detection, external elevations, and streetscapes in the city.
Our goal is to support as many construction and development projects in Manchester as possible, with our measured surveys, to maintain its position as one of the architectural capitals of the UK. Can we support you on any new projects? Contact us on 01928 734473 or email surveyors@powersuk.com