What

does a land surveyor do?
The role of a land surveyor is varied, there are many aspects to the job and that is due to the diverse types of measured surveys which can be done.  
In all aspects of land surveying, you will collect and analyse the data you capture to map the land. This information is widely used in construction and civil engineering projects. There is a wide range of people you will work with such as architects, site managers, and private homeowners. 
Daily tasks 
Prepare survey drawings

 

Analysing data to create detailed plans, drawings, and blueprints

 

Using a variety of specialist equipment

 
Working with various types of software such as CAD and GIS software

 

Carry out surveys on man-made and naturally formed features

 
All these tasks (and more) will not happen every day, as every day is different. Some days your office will be the great outdoors and other times you will be in the physical office, where you'll process the data that you've captured. It also depends on who you work for and what they specialise in. Some companies will focus more on certain areas, such as watercourses, drone surveying, railways, and utility mapping. Make sure you investigate each area carefully, as each one is different. You can expect early starts and late finishes. 
What type of skills will I need?
There are a lot of skills required that you may not think are necessary: 
Maths – there are a lot of numbers involved, like geospatial co-ordinates

 

Sound working knowledge of computers and software/hardware

 

Great interpersonal skills – you will need to speak with clients and members of the public

 

Excellent attention to detail 

 

An interest or knowledge of geography

 
A driving licence is essential – as sites can be anywhere in the country, being able to drive a car makes it easier to get to and from a project

 
How can I become a land surveyor?
There are a few ways to become a land surveyor, and most of them follow an educational route.  
You can do the Level 3 Geospatial Technician Apprenticeship. Recently Powers have taken on three apprentices for a duration of two years. During their time with us, they are on-site discovering how to use equipment and learning from our more senior staff. They still attend college and learn the theory of surveying from books and their tutors. It's a fantastic way to learn on the job.  
Following on from a Level 3, you can do a Level 6 degree in Digital Construction and Surveying. This can be done as a day release and is studied part-time; it will take longer than the level 3 apprenticeship. The University of Bolton is currently offering this level 6  course to people. 
Apprenticeships aren't for everyone, but you could do an undergraduate course. Areas of study that cover the surveying profession include: 
Geomatics

 

GIS (Geographical Information Service)

 

Civil Engineering

 

Surveying

 
You can go on to postgraduate degrees or even master's and PhDs. 
Why should I go into land surveying?
It's not for us to tell you why you should become a land surveyor; the choice is yours. All we can offer are some words of 'wisdom' from some of our team and why they chose to become a surveyor.   
'I love being able to work in the outdoors. I love nature and the changing seasons. Instead of staring at my screen all day, I'm able to work outside.'  
'Surveying for me is an evolving industry. There are new and emerging technologies, and it is now becoming more digital. I love working with new software and hardware and bringing the work to life.'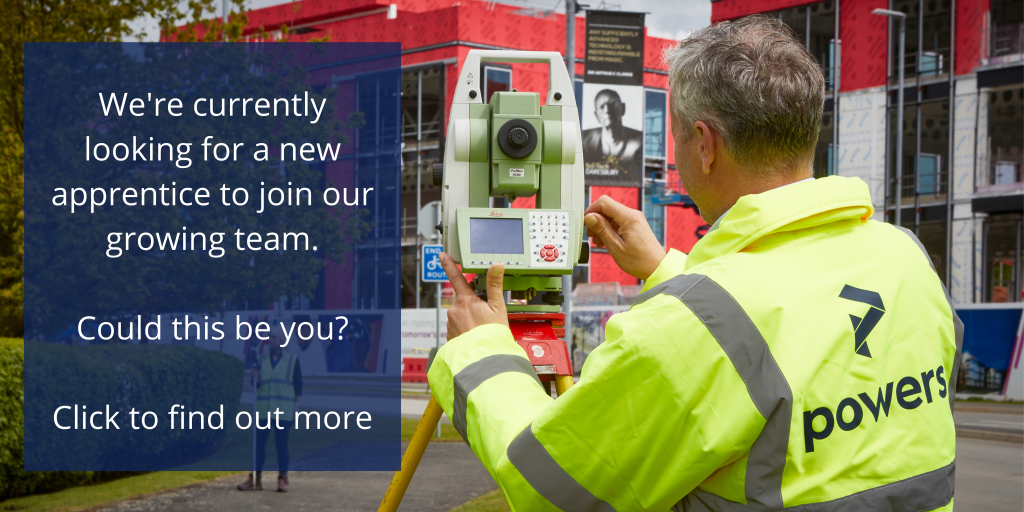 Find out more:
National Careers – Land Surveyor page
Target Jobs – Geomatics/Land Surveyor Job Description