What does a geospatial surveyor do?
A geospatial surveyor is a professional who uses mapping and surveying techniques to gather data about the Earth's surface.
This data is used to create maps, diagrams, and 3D digital models that can be used to help plan infrastructure, design buildings, and measure environmental changes.
Geospatial surveyors must have an in-depth understanding of surveying techniques, geography, and data processing software in order to accurately measure and interpret site data.
This information is used by a wide range of people, including architects, planning professionals, design, engineering and construction consultants, site managers, project and technical managers, solicitors, and private homeowners.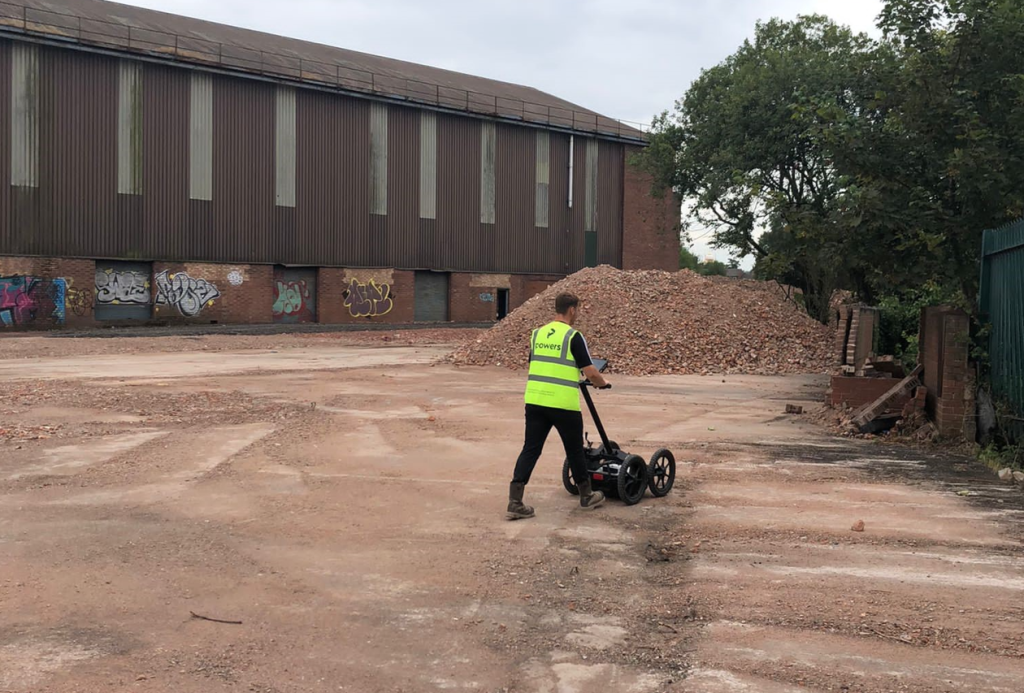 What type of skills are needed to be a geospatial surveyor?
The types of skills required for a career in the geospatial profession are:
Maths was regularly used on site before the advent of advanced survey technology but the principles are still used today when it comes to problem-solving. Maths is also essential for creating land survey maps for understanding and checking levels, gradients, traverse and pod heights and the analysis of other data collected during the survey process.
Geography provides surveyors with an understanding of the environment and the physical, political, and cultural boundaries that affect land surveys
Sound working knowledge of computers and software/hardware.
Great interpersonal skills as you'll need to speak with clients and members of the public.
Excellent attention to detail to methodically pick up the correct site data and review and check maps, drawings, and reports.
A driving licence is essential as sites can be anywhere in the country and being able to drive makes it easier to get to and from projects
What are the daily tasks of a geospatial expert?
Every day is different. Some days will include working in the office processing data, whilst others will be spent outside capturing data for processing. Some of the daily tasks that can be expected include:
Preparing survey drawings
Analysing data to create detailed plans, drawings, and blueprints
Using a variety of specialist surveying equipment
Working with various types of software such as AutoCAD, Revit, and n4ce.
Carrying out surveys on man-made and naturally formed features
Day-to-day work depends on the company a land surveyor works for and their specialisation. Some companies will focus more on certain aspects of surveying such as watercourses, drone surveying, railways, and utility mapping; some may outsource their processing. Investigating and researching each company and area is essential, as each one is different. Some geospatial roles may require early starts and late finishes.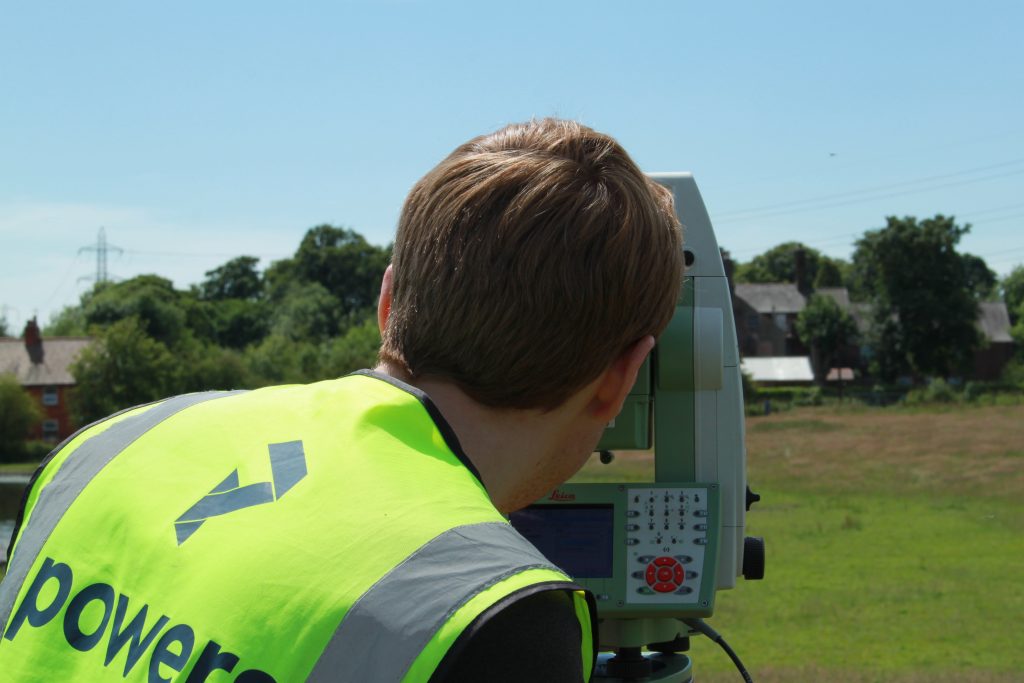 How can I become a geospatial surveyor?
The best and easiest way to start is the Level 3 Geospatial Survey Technician Apprenticeship (GSTA) which focuses on data capture on site and the interpretation and manipulation of data into maps, 3D models and reports.
Powers currently have four geospatial apprentices, studying the Level 3 Geospatial Survey Technician Apprenticeship combined with a BTEC Diploma in Construction for the Built Environment, at Riverside College, Widnes.
On this course our apprentices spend one day a week at college, learning the principles of surveying, and then spend the rest of their week on site, learning practical skills and how to use the different survey equipment from our senior surveyors.
The Level 3 GSTA is often mistaken for the level 3 Surveying Technician Apprenticeship which focuses more on building surveying, residential, property management, valuation, and quantity surveying.
Following on from the Level 3 GSTA, there is also a Level 6 Geospatial Mapping and Science Specialist Degree Apprenticeship.
The Level 6 Apprenticeship course teaches students how to analyse geographic data for maps, satellites, satnavs, and GPS. Students will learn core skills and behaviours in specific areas such as geospatial engineering, hydrography, utilities, and geospatial surveying.
The route of apprenticeships isn't for everyone, there are other undergraduate courses. Some of the areas of study covered by the surveying profession include:
The Survey Association's Level 3 Surveying Course with a level 3 Diploma in Engineering Surveying
A level 4 HNC in Civil Engineering
A level 5 HND in Civil Engineering
Studying for a full-time level 6 Geospatial Science degree at a university such as Newcastle University
Why should I become a geospatial surveyor?
As a geospatial surveyor, there will be opportunities to help create and maintain the world's infrastructure. Collecting and analysing data to create maps, 3D models and digital twins that are used to make important decisions in areas such as building hospitals and power stations, urban planning, transportation, and public safety.
Check out our other articles about the level 3 geospatial apprenticeships, and how Powers are championing it with KS3 students to help bridge widen the awareness of this geospatial profession and amazing opportunities it can bring. Oh, and it might also bridge the skills gap too.