Project: Latin American Wetland Aviary, Chester Zoo 
Location: Chester, Cheshire, England 
Powers' involvement: Topographic and hydrographic surveys
Project completion: July 2019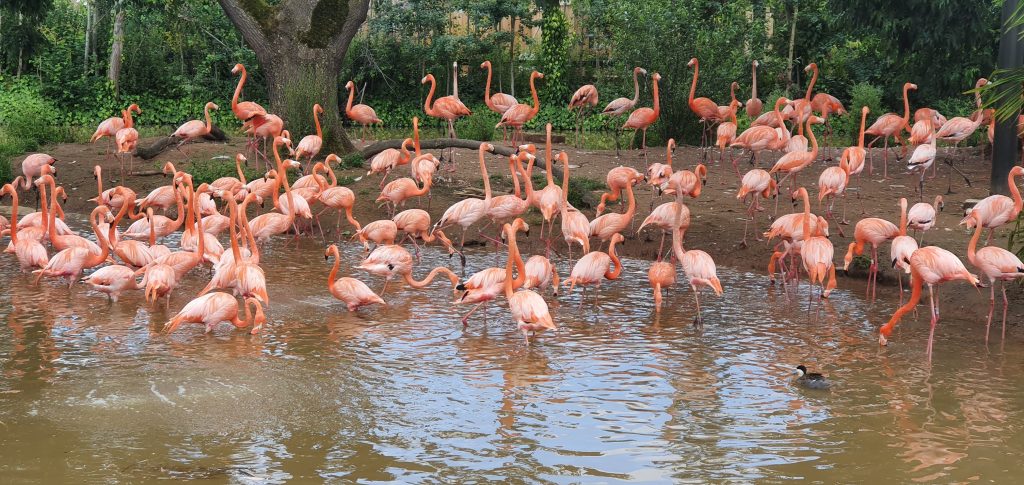 The Project
Chester Zoo is run by The North of England Zoological Society (NEZS), which also runs its conservation campaign, Act For Wildlife. George Mottershead formed the NEZS, in 1934.  It is a registered charity, and its mission is 'preventing extinction'. Chester Zoo houses 20,000 animals from 500 species in 128 acres of zoological gardens. Frequently voted as one of the most popular tourist attractions in the UK, the zoo also plays a significant role in global efforts to conserve biodiversity around the world. 
As part of its ongoing improvements, the Zoo decided to develop its flamingo habitat. It has been transformed into an incredible, interactive habitat space, with a thriving, diverse Latin American walk-through aviary that will allow visitors to walk side-by-side with some of South and Central America's most colourful and spectacular bird species – and even view them in full flight! 
Our involvement
at Chester Zoo
The contractor on the project needed full topographic and hydrographic surveys of the area including the levels within the three lakes. Powers was asked to carry out the survey work using boat-based hydrographic and topographic survey methods.  
 The survey team used a remote-controlled inflatable boat with sonar attachments to carry out the depth measurements, and manually dipped to identify where the top of the silt and first point of resistance – the bed – were silt depths were carried out with a pole and varied in the region of two to three metres. However, to gauge this accurately, the pole needed to be sighted from a total station, so points had to be installed around the ponds.  
The Challenges 
The project provided many challenges around access, as the zoo remained open to the public throughout the project. Due to the opening times of Chester Zoo, the Powers team had to be chaperoned in and out. The team also had to manage transferring the kit out into the lakes and ponds. Risk assessments also needed to be carried out around whether the animals, including the flamingos and lemurs, would be present during the survey. 
 One of the lakes is a crater made by a WWII bomb. Although interesting, this provided another challenge to the survey team, as the sides were very steep, making access hard. 
The Outcome 
The topographic and hydrographic surveys work was carried out in one day. Powers provided the client with the information on levels that it required to complete the work. This included supplying the data as bathymetric (soft bed and hard bed) and sediment depth contours, along with sediment depth heat maps.  
The new habitat opened in June 2021, and provides a stunning attraction within the Zoo. 
Ian Walker from GeoCon commented: "The information Powers provided was vital in the development of the project. They worked extremely well in a challenging and busy environment. It was reassuring to have them involved in this complex project."