One of our senior site engineers has been appointed as the full-time setting out site engineer of the development for the duration of the construction project.
The work currently being carried out on the Cringle Road Development is for foundations and footings, which are to DPC (damp proof course) level. This is expected to be completed by May next year.
As there is currently no road access on the site, one of our team's first jobs is to set out foul water drainage, which breaks into the main sewer. To relieve pressure on the main sewer, our site engineers are setting out for a Hydrobrake to be installed on the development. A Hydrobrake will allow for any excess water from heavy rainfall to be stored until the main drain is empty, to prevent flooding.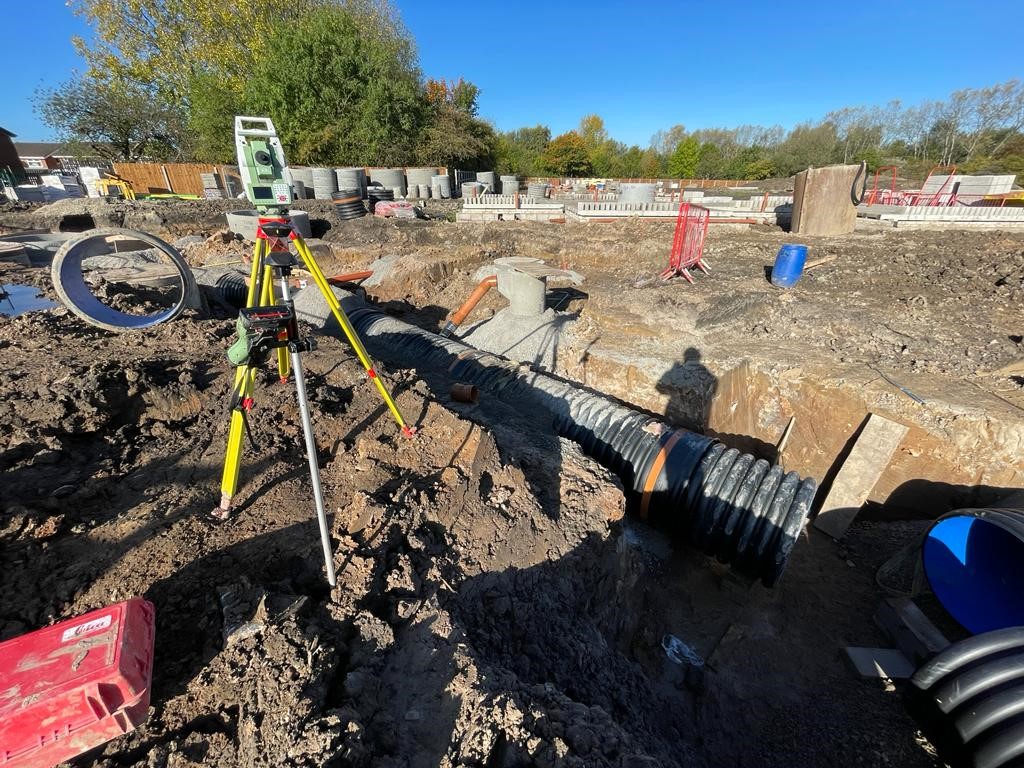 Show homes will be available for viewing by Summer 2023.
If you need setting out completing on your project, contact us for a free quote.