What is an as-built survey?
An as-built survey is usually produced at the end of a project. They're used to illustrate where buildings, pavements, roads, and other features have been built. However, they can be carried out after different phases of construction have been completed, providing a point in time for owners to reference.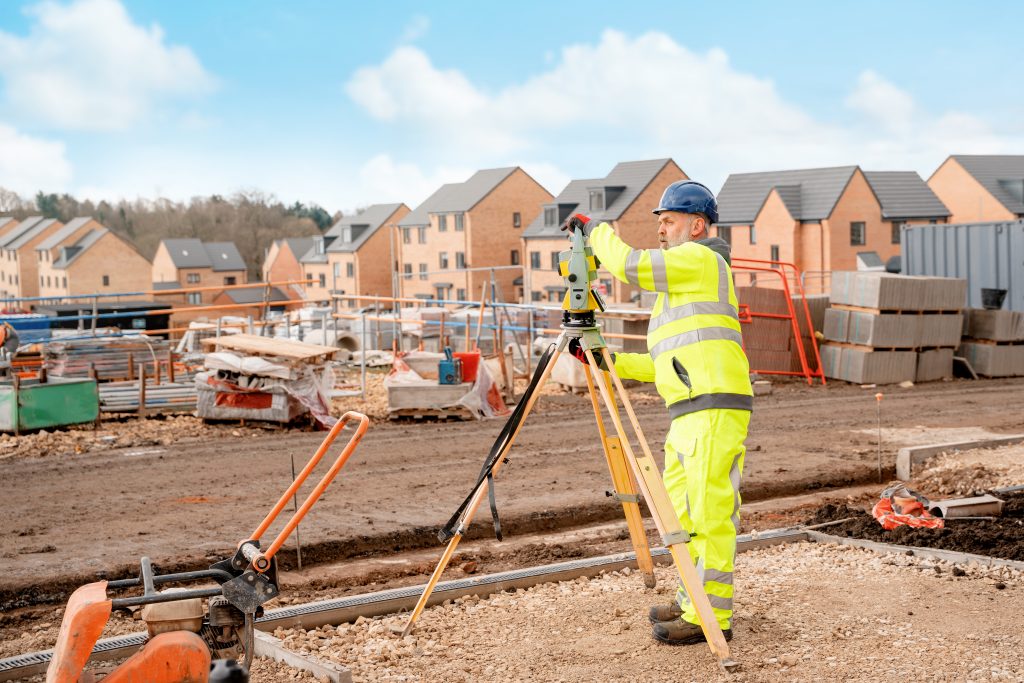 What is the purpose of an As-built survey?
Once a building, development or housing estate has been completed, the roads, drainage and public services must be adopted by the relevant authorities.  An as-built survey is a drawing which is used to show what exists after a piece of land has been developed and is used in applications for adoption These drawings will also be used by those who benefit from, maintain, or develop the site at a future date. This is particularly useful on residential sites with new build homes, as the developments often support the change of ownership.
An as-built survey drawing documents:
Road and sewer adoption
Underground utilities
Drainage and irrigation plans
Pavements
Buildings
When is the best time to get an as-built?
Having a survey team, such as Powers, conducting an as-built survey can be done throughout the various construction stages but more likely at the end of the project for the reasons shown above. This ensures that all data matches up with real-life assets and no vital information is forgotten.
As-built drawing example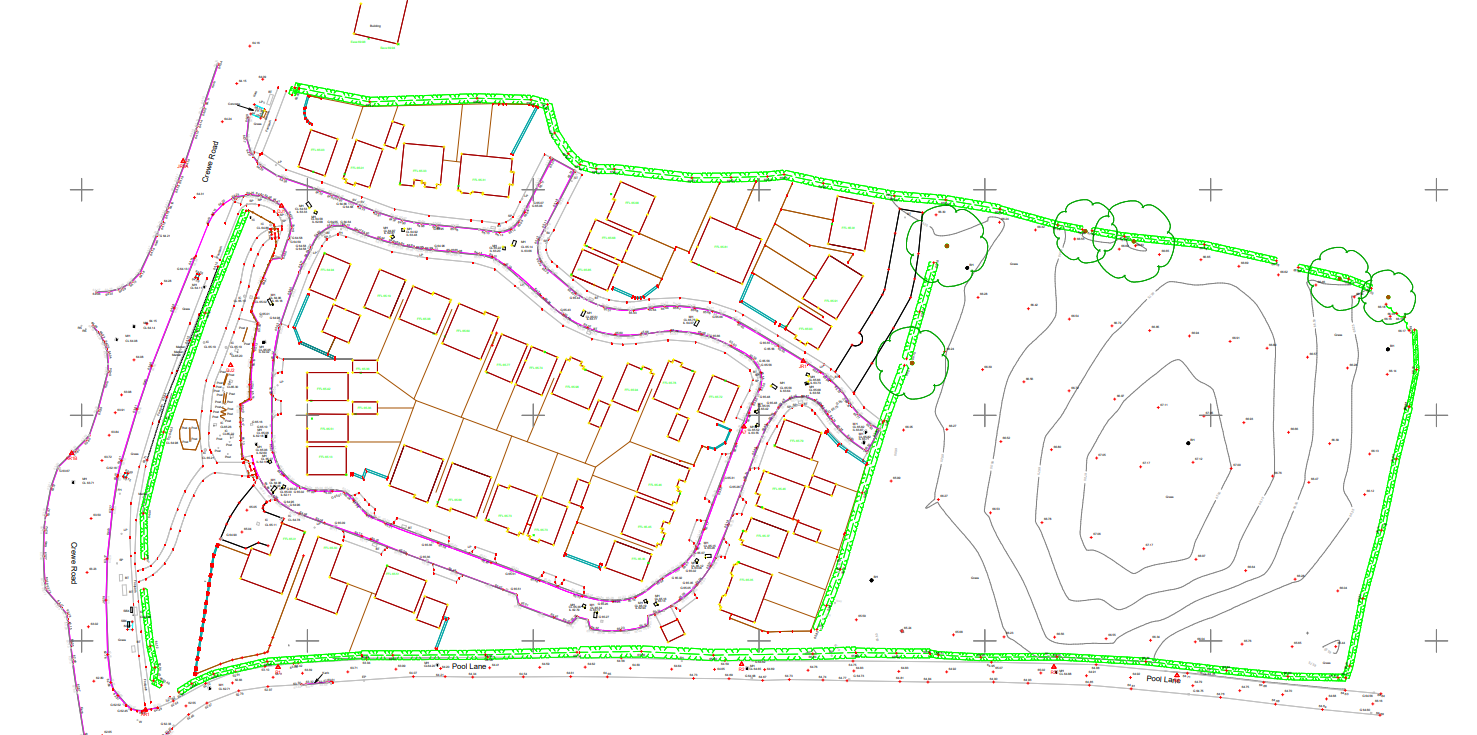 Above is an as-built survey drawing we created for a client. The drawing is of a residential development site. On the drawing, you can see boundary lines, external walls, footpaths, fences, roads, utility boxes, streetlighting and foliage. Everything on the drawing is clearly marked out, with varying colours that indicate what each line represents. The purple lines show the roads, the darker orange lines show external walls, whilst the lighter orange lines show fences.
Why is an as-built important?
They are important for many reasons, as they're precise, detailed drawings of a site. As-built drawings show any changes that have been made at any stage of a construction project, enabling easy visualisation of the next steps, spotting any complications, and solving problems early on. Work can be quality-checked from an as-built drawing, which makes sure work is being completed correctly and on time.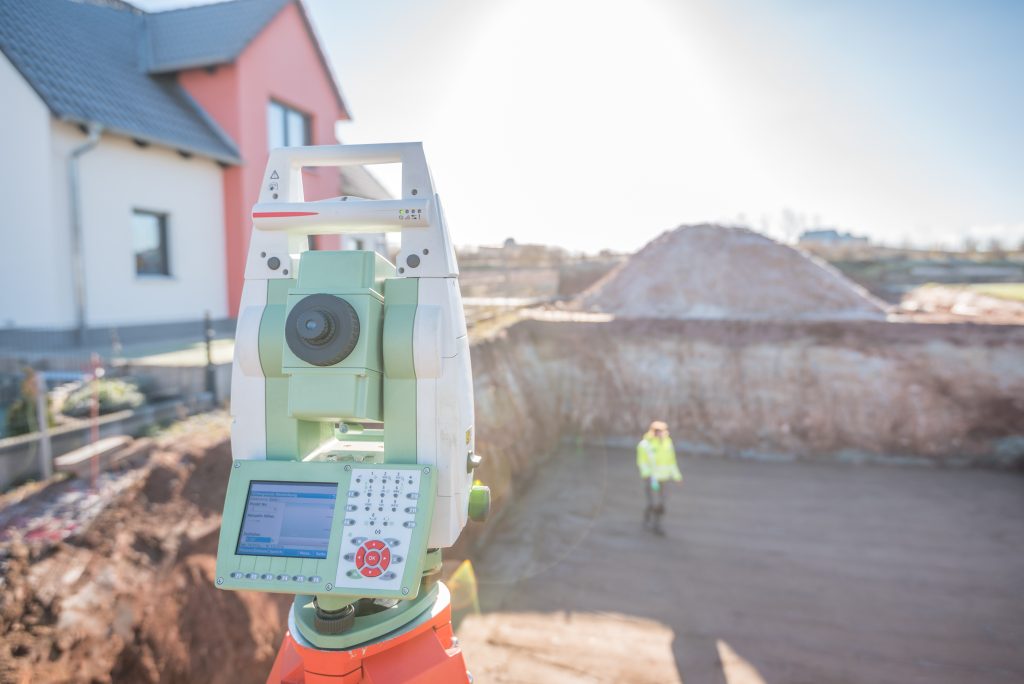 Who makes as-builts and who should I hire?
We produce high-quality as-built drawings, which increase clarity and provide our clients with the information they need to check the quality of work completed. We continuously work with clients throughout the construction journey, updating the drawing regularly and providing them with the correct data. Don't underestimate the quality of a good as-built, as it could be the essence of your project.
Are you a project manager or architect in need of an as-built survey? Contact the Powers team at 01928 734473 or email surveyors@powersuk.com for a quote. We look forward to working with you.