Modular construction is on the rise. Whilst already a popular method of construction in different countries across the globe, in particular Asia, modular construction is a rapidly growing concept here in the UK too.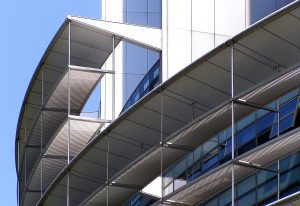 What is modular construction?
Modular construction involves the construction of a building's components – whether for a house or a multi-level building such as an apartment or hotel – away from the building site, in a factory instead. These large, finished pieces or 'modules' are then transported to site and assembled. This is sometimes referred to as 'design for manufacture and assembly' (DfMA).
Benefits to modular construction
There are many benefits to constructing in this way:
·        Efficiency – With much of the construction carried out off site, the on site construction is more efficient.
·        Speed – Building sites can be busy and unpredictable, particularly in the UK when poor weather conditions can cause untold delays. With modular construction, much of the work is carried out in a controlled factory environment. This can massively increase the overall speed of the build compared to traditional construction methods.
·        Reduced disruption – Although transport to site can pose its own challenges, off site construction can reduce site traffic disruption from ongoing deliveries, and nuisance to neighbouring residential and business properties.
·        Cost effective – As the build time is much faster and the time required on site is much reduced in modular construction, projects benefit from increased financial savings for both the developer and client. Lower labour fees and the reduced the amount of materials needed in the construction can also help save costs.
·        Health and safety – With much of the construction taking place off-site, on site health and safety is improved, with less risk from working at height or in confined spaces.
·        Environmental – Modular construction can be a more environmentally friendly solution. Producing the modular pieces in a factory creates less waste, therefore reducing the amount of waste materials being sent to landfill from a traditional construction site. The pieces are also usually more insulated and airtight, reducing energy costs for the property and client.
The need for accuracy
However, there is no room for error and the importance of accuracy cannot be understated when working with modular construction.
The building's final design is mapped out, planned and concluded before the modular construction begins. Each individual piece has to conform to this design, and is made to specifically fit with its adjoining piece, much like a 3D jigsaw puzzle. There is no tolerance to adapt and change this once on the construction site. Each piece then has to conform, and water and heating piping must seamlessly match.
A modular construction – The Moxy Hotel, Chester
A modular construction also requires the close negotiation and cooperation of all parties and services, to ensure that the project runs smoothly.
We recently assisted the development of the new Moxy Hotel in Chester, a 194-bedroom hotel over four storeys, and a £9.5 million modular construction development. Powers & Tiltman was engaged as site engineer, and then continued to work on the project throughout the construction.
The construction consisted of the installation of piling and foundations, with steelwork frame and modular design. Everything had to be in exactly the correct place, to ensure it fitted together from one floor to the next, with pinpoint accuracy. We assisted with creating this coordinated continuity through the building and maintained accurate co-ordination between floors.
It is imperative that your setting out is accurate when you develop modular construction projects. At Powers & Tiltman, we can work with you to meet the challenges of a modular construction project. Contact us to find out more.